Homeowners Beware Of HERO Program
Homeowners Beware of HERO program
Some Big Problems with HERO - PACE program - Homeowners Beware!
Riverside CA homes for sale
My wife and I took a listing a few months ago where the seller was selling his mother's home. She had passed away recently. He told us during the listing appointment that she may have had some home improvement work done to the home involving the HERO program. HERO stands for Home Energy Renovation Opportunity. This program provides financing for energy improvements made to your house, solar, windows, plumbing, etc. where repayments are paid through your property taxes, 100% financing is available. HERO is a more local term for this loan program. Nationally it is referred to as PACE (property assessed clean energy financing).
We needed to find out more about both the program and the lien on the house. We found an additional tax lien from HERO against the property in the preliminary title report but WITHOUT an amount. After some effort on our part as well as the seller, we discovered that the balance owed was almost $12,000. This was the first time we had encountered this type of lien and the person we spoke with at the City kept insisting that the HERO lien was transferable. WRONG! That is not always the case.
You see, since the financing for the HERO program is a tax lien and it is paid with your property taxes, it takes first position over other liens against the property (i.e. mortgage lenders). It is transferable as far as title but for the most part, lenders will NOT lend on properties where they do not have "first position." So the loan had to be paid off prior to the close of escrow. Part of the problem was that we could not document any demonstrative improvements that would justify a value increase to the home for the appraiser. According to the son, his mother had the house texture-coated a few years ago through the HERO program. The home was a single story 1100 sq. ft. stucco home. The seller had to pay off the lien out of the proceeds of the sale in order for the sale to go through. But the purchase price did NOT reflect any improvements to the home that justified the HERO lien. This seller was lucky because he had enough equity to pay off the HERO lien but many sellers are finding that they do not have enough equity to pay off the lien and they believe that the buyer can assume the debt.
In the past couple of months, the California Association of Realtors and local Realtor associations have been trying to educate Realtors about the program and its risks. What risk? For one, some Realtors and sellers have been sued for not disclosing the HERO liens. This issue is also shutting down sales and refinances as most banks, in particular conventional loans, will not finance purchase loan or a refinance loan on houses that have HERO liens on them. Here are some things to be aware of.
1) The HERO loan is recorded against the property as a tax lien.
2) The tax lien is in the first position, meaning that if a homeowner goes into default, HERO gets paid before any other creditors, including the lender(s) that hold the mortgage.
3) That the first position is so important that the Federal Housing Finance Agency prohibits Fannie Mae and Freddie Mac (conventional loans) and FHA from purchasing mortgages or notes with these types of liens on the property - either as refinances or purchases. That leaves buyers with few choices for the types of loans available where there is a HERO lien on the property.
4) For those who get on the program, if they don't call their mortgage services right away, they will have a deficit in their impound account for paying their property taxes.
5) HERO loans don't always show up on the first tax bill; it often shows up in the second tax cycle, so homeowners find themselves in a situation of having to pay more (up to double) the first year to true up the impound account.
6) Homeowners with HERO financing assume that these loans are assumable, but they're NOT. For the most part, banks won't lend on a property unless the HERO debt is settled prior to closing.
7) The financing is very expensive. A one-time administration fee of 6.95% is used, in part, for a reserve to ward against tax-lien default and the yearly interest rate is about 11%.
Here's an example of a law suit that actually took place. A woman agreed to pay $345,000 for a clear title on a house in Moreno Valley in April 2013. She got embroiled in a civil lawsuit accusing the seller and others who handled the all-cash sale of failing to disclose and pay off a $28,675 property tax assessment for HERO-financed windows and doors that could grow to $59,431 over 20 years.
So please be very careful before agreeing to the HERO program. There is a lot of BIG money behind this program and pushing it as a benevolent and beneficial "save the planet" type program - and mostly ignoring the details and negative consequences. We at Pedersen Real Estate are not saying that you shouldn't use the program - we just want to help people be aware of some of the potential problems that may arise.
Sources:
MORENO VALLEY: Homebuyer files lawsuit over HERO-financed transaction
Moreno Valley homebuyer files lawsuit over HERO-financed transaction; Realtors say lawsuit illustrates hurdles Realtors, buyers and sellers face at point-of-sale for energy-upgrade assessments.
BY DEBRA GRUSZECKI / STAFF WRITER for the Press Enterprise
Published: March 5, 2015 Updated: 7:23 p.m.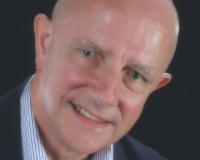 Author:
Steve Curtis
Phone:
925-408-0037
Dated:
September 1st 2017
Views:
78
About Steve: With Steve on your team you will have well over 30 years of residential sales experience at your ser...