Jan 24 2017 26743 1 Homes On Tour Worth Talking About
Outstanding homes on tour today. I checked out 8 homes in Walnut Creek, Lafayette and Orinda ... making a giant circle through the 3 communities. It was fun to take a drive through memory lane, including the Glorietta area, Acalanes valley and back through Moraga Rd / St. Marys' Rd.
The first home we saw was an adorable 2 bedroom, 2.5 bath two story townhouse at 3079 Camino Diablo in Lafayette, near the Walnut Creek border. This home is priced at $585,000 and is a terrific retreat for those with an eye on convenient car commute. The location is perfect for that, but not particularly walkable. The home is truly move-in condition with beautifully updated finishes on the interior and a delightful private patio and yard ... perfect for a weekend BBQ with friends.
The second home is located in the Hidden Valley area at 33 Diablo Circle. This home is 76 years old, but is beautiful just as it is... full of charm everywhere. And light and bright is an understatement, even today with lots of clouds. This home appeals to those moving up, those downsizing, and even those who want to expand. With over 2200 sf and priced at a reasonable $1,195,000 this home will be snatched up fast.
Headed next into the Glorietta area of Orinda with a stop at 23 Hillcrest Dr off Overhill Rd, a couple of blocks from Glorietta Elementary School. This home is technically a remodel, but only for the purposes of getting a building permit (remodels are less expensive and much less time to get through the permit process than new homes). There is literally nothing you can see of the original home. The size and scale of the rooms are absolutely what the market wants today. The finish details, materials and workmanship appear to be top notch throughout the home. It is high enough above the street to get some nice vistas.
Priced at $2,098,000 with 5 bedrooms, 3.5 baths and over 2700 sf this property is less than many new homes in Orinda. The only challenges are the steep driveway (I would definitely go for an SUV with a high stance) and the limited backyard. Overall this is a winner.
Next it was up Overhill Rd, then Scenic to 98 Estates Dr. The home has over 2100 sf with 4 bedrooms and 3 baths. a separate family room with fireplace (there is also a fireplace in the adjoining living room). The same family has owned the home for over 50 years and it has been beautifully maintained and upgraded over the years. The kitchen incorporates a large greenhouse breakfast room overlooking the front garden featured in Sunset Magazine garden when it was first installed.
The hall bath feels like it came from a Japanese Redwood retreat. The highlight of the huge backyard are the 2 all heart redwood decks all situated on .72 acres. Priced at $1,475,000 this home will be perfect for those who want to have a very comfortable home that is a bit unconventional and artistic.
Next we headed from the top of the hill down to 257 Orchard Rd, which is the least expensive home in Orinda at this time... priced at $899,000. The home is small at 1251 sf and 2 bedrooms, 1 bath, but it has a functional floor plan with potential for expansion or leave it as it for the minimalist. The detail is vintage 1950's ranch style, especially with the extensive use of leaded glass in the dining room and front bedroom. This is a cute home.
This next home could be Jane Seymour's hideaway. It oozes charm and looks like it is the destination for a romantic holiday. The kitchen is fabulous and opens to the large family room ... and is truly where the new owner will live. That said there is a delightful formal living room and a large formal dining room as well (perfect for a big round table). The cul de sac location means there are some fun angles to the yard and the vistas from inside to both the front yard and the back with a raised pool are both very soothing. Priced at $1,649,000, 19 Dos Encinas has 4 bedrooms, 3 baths, over 2500 sf and is walking distance to Del Rey Elementary School.
Back to Lafayette and the gorgeous TRAILS home at 860 Broadmoor Ct is the largest at 3435 sf and the most expensive home we checked out today at $2,398,000. The home has been extensively expanded and now features a huge great room with tall ceilings and a large glass wall looking into the backyard (which features a cool treehouse) through the outdoor dining loggia. Around the corner is the separate entrance to the guest suite with full bath. The open kitchen is the hub of the house and features state of the art appliances + tall base cabinets, ideal for those with a taller stance. The bedroom wing includes 4 bedrooms and 2.5 baths.
For those with an artistic flair the front walk is a unique series of broad interlocking patio squares creating a wonderful front garden for overflow entertaining when all the neighbors are invited.
Last, but certainly not least, back in Tice Valley we stopped at 1969 Woodpecker Ct. LOcated in Tice Valley Oaks this 4 bedroom, 3 bath 2 story home has 2242 sf with a bedroom and full bath on the ground floor. A focal point of this home are the lovely pecan wood floors in the living / dining / entry area and what looks like Brazilian Cherry in the family room. This home has a lot of natural light and feels very cheerful. A big plus is that the neighborhood looks and feels very friendly... I can visualize kids playing in the cul de sac on a warm summer day.
As usual many of these homes have offer dates in place that are relatively short, so, if you want to take a look at any of these I suggest you contact your Realtor immediately and take action ... don't have an agent yet, I'd like to apply for the job :)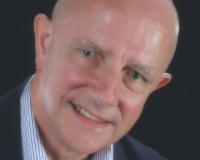 Author:
Steve Curtis
Phone:
925-408-0037
Dated:
January 24th 2017
Views:
537
About Steve: With Steve on your team you will have well over 30 years of residential sales experience at your ser...