Jun 6 2017 26743 1 Homes On Tour Worth Talking About
Today's tour was amazing. There was a home for almost everyone. If you really want a knock your sox off view... you got it. You want a backyard that could be a park... got that this week. If you are an Eichler fan we got that absolutely nailed. Do you want something totally unique and a bit retro? ... how about a round house (yes, it is round). Want to feel like you have your own mini Camp David... well we saw that today as well.
Read on, then contact your agent or if you aren't committed to one yet, then contact me. But contact someone because most of these have review dates this week.
First out of the shoot was 1371 Springbrook in Walnut Creek priced at $849,000. It will be hard to send the kids to the corner because this is a round house. Set way off the street the home has the entrance and a bedroom / den on the ground floor with a spiral stair leading upstairs to the rest of the home. While the rooms are all pie shaped they are reasonably ample. One design element to note is that the staircase in the center of the home has a skylight which balances the light in all the other living areas making the home feel light and bright. Another feature that is fun is the classic firedrum fireplace... made with porcelain steel that encases several inches of cast concrete... the end result is building a fire in the early evening helps to heat the house for hours.
Pleasant Hill had 3 terrific homes that will all have multiple offers before the week is out.
740 Cumberland Ct, priced at $889,000, is a very comfortable tri-level that's been nicely updated throughout and has a terrific backyard. This home apparently has at least 6 disclosure packets out and it could well be the steal of the week.
The second home I saw is in the same development up the hill at 25 Plato Ct. This home is meticulous and sports a wonderful backyard with a huge deck for entertaining... but the buyer won't care about any of that because this home literally has one of the best views of Mt. Diablo in the entire county. It's like it's right there.
Now I freely admit that I am a view person and I freely admit that you will not get a better view than this for well over $1,000,000. And even though this home is listed at $875k, with 18 disclosure packets out, the likelihood is that it will sell considerably north of a million. If you are a view person, call me ... I want to help you get this home.
The third home I saw in Pleasant Hill is over at 15 Stevenson Dr in Poet's Corner. Priced at $1,219,000, this home has been beautifully updated throughout with a wide open feel to the layout, a gorgeous backyard (think pool party with friends) on the oversized, 12,000 sf lot. Located at the very end of Stevenson where the street literally ends with a gate to the canal walking trail. Life is good... your life will be better in this house.
Over in Walnut Creek my first stop was 2666 San Carlos Dr. I didn't expect much because it's priced at only $799,000, but holy s--t was I wrong. This home is owned by a family that saw the value in keeping true to the Eichler mindset. Everything has been updated from the front walk to the backyard and every room in the home... and all of it was done to add to what it means to be called an Eichler. If you love Eichlers and want an Eichler we need to talk. I want to help you get this home. Hurry, offers are due at noon on Friday the 9th.
The next home in Walnut Creek that took me by surprise was 126 Via Monte, priced at $1,199,000. This is a large home with over 2600 sf with 5 bedrooms and 3 baths. The home has been tastefully updated, especially in the kitchen, but the family that buys this home will be buying it because of the amazing backyard. This lot is over 18,000 sf, all level, with patios and decks and a parklike design that is impossible not to love. Check out the putting green !!! Take a breath. Decide if your dream is really owning your own mini-park to have family and friends just enjoy... and if it it then let's do something quick. Offers are due on Monday the 12th.
Over in Indian Valley / Lakewood there was another terrific home. 372 Marshall Drive has over 2200 sf with 4 bedrooms, 2.5 baths, a gorgeous pool and even the front yard has been tastefully fenced to create a perfect play area away from the pool. Priced at $1,239,000 offers are due Thursday the 8th so if you want to consider this one we need to move quickly. Let me know.
Last but certainly not least was the home at 109 Mandala Ct in Walnut Heights. This home has just been reduced to $1,599,000, with over 3400 sf, 5 bedrooms 4+ baths, a pool, decks, circular drive that sort of wanders through the huge trees, including redwoods. From the outside it feels very rustic because of the numerous trees and the dark stain on the siding, but inside it's light and bright especially in the kitchen-family room area. This feels like a home where guests arrive for the weekend. It's that comfortable.
As noted most of these homes have review dates in the next several days. This will probably be the norm moving forward. But it does mean that you as the buyer need to be prepared to be out often, looking and working closely with your agent to create a reasonable strategy to go after the home you want and have a fallback if the first one doesn't pan out. The process of negotiation starts well before you write the offer. If you'd like to discuss setting up that strategy contact me here. And have an AWESOME week.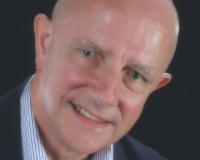 Author:
Steve Curtis
Phone:
925-408-0037
Dated:
June 6th 2017
Views:
385
About Steve: With Steve on your team you will have well over 30 years of residential sales experience at your ser...