Mar 2 2017 26743 1 Homes On Tour Worth Talking About
There were some terrific homes on tour this last Tuesday. I managed to catch up to 9 of them in Walnut Creek ... and now that I have a minute (or 60) to write something about them, some are already pending.
And that is probably the key element that seems to have changed in the last couple of weeks. We are seeing multiple offers and very quick sales across the board.... BUT, it seems to be the primo homes in the price range and the location that everyone wants. There was a home on tour a few weeks ago at way over $2,000,000 in Lafayette, listed in July by an outstanding agent and sat there. It got relisted at essentially the same price by another outstanding agent in mid February and sold almost instantly.
One thing to factor in as both a buyer and as a seller is that there are homes in most price ranges in most of the Central County communities. The difference will be what you get for your dollar spent will be very different between those communities.
This week the focus of my tour was Walnut Creek. The first home I checked out was 181 Andrea Dr off San Miguel Dr in Walnut Knolls. This home is priced at $1,050,000, and has been extensively updated. With over 14000 sf for the lot and over 1800 sf for the 4 bedroom house there is a lot for the money for this neighborhood. There is also a not so well known bridge at the end of the court that will take you across the Broadway extension to the Iron Horse Trail making the walk to Las Lomas and downtown Walnut Creek a piece of cake.
The next home I checked out was 51 Oak Knoll Ct, a 1914 Craftsman that was updated in 2008, but maintains much of the original detailing. This is a large home with over 4000 sf and sits on a secluded 28000 lot. It's the most expensive home I saw this week at $1,950,000, but for the person who likes nice wood work and a bit of old world construction this may be perfect.
Next, I was on to Lakewood ... specifically 585 Lakewood Circle, priced at $899,000. This beautiful home is very well priced for the Lakewood neighborhood. This home is tucked away on the quiet side, past the Lake.
The home is very nicely remodeled with a light and bright family room with skylit, vaulted ceilings and a cozy fireplace. The lot is quite large with over 17,000 sf. It is divided by a seasonal creek creating a natural barrier between the manicured yard and the open hillside ... which looks like a perfect spot for a small cluster of grape vines. They are looking at offers early next week on this one.
A big surprise at 2200 sf was the townhouse at 1436 Via Loma. This home feels like a detached house because of the expansive use of glass that opens to a gorgeous backyard... a view person might forego the view if they could have this yard. This 4 bedroom, 2.5 bath home has a great floor plan, though some would prefer to open up the kitchen to the living area when they remodeled. Priced at $795,000 this could work for someone looking for Northgate schools at a reasonable price.
Next it was out to Northgate to see 724 Lisboa Ct ... priced at $1,319,000. This home was impeccable. Beautifully updated with the latest and greatest finishes and color palate, there is nothing that I could see that needed to be changed. With 4 bedrooms, 3 baths and over 2900 sf ... on a huge level lot,
this home is perfect for someone looking for Northgate schools and a quiet, level, cul-de-sac location.
On the other side of Ygnacio I stopped at 565 Cesar Ct, priced at $699,000. This is a very nice 3 bedroom, 2 bath, single story townhouse in Bancroft Village. The interior has been nicely updated and has a great floor plan. The Bancroft Village HOA does a great job maintaining the complex, which helps create a very tranquil setting for the homes. This unit plan provides a nice entry courtyard, a cute atrium, and a good sized backyard with a patio and low maintenance yard that is perfect for entertaining. One of the nice features about this complex is that the homes have driveway parking as well as designated parking at the end of each court.
287 Kinross Dr in the Heather Farms complex is walking distance to John Muir Hospital, the Canal Trail system, golf, shopping and Heather Farms Park. It's even walkable to BART at about 1.5 miles. This 3 bedroom, 2.5 bath townhouse backs to the Diablo HIlls Golf Course on the 3rd fairway, which is short enough apparently that the golf balls are not an issue (they haven't seen me play golf, obviously). This home is priced at $724,950 and has HOA dues of only $285 / mo, while providing 3 pools, a couple of tennis courts and a large clubhouse (which is available for large parties).
The last home I managed to get to this week was 2330 Oakvale Rd, up on the Hill above the City of Walnut Creek.
With over 3700 sf, 4 bedrooms, 3 baths and a 14000 sf lot this home is perfect for a larger family that wants privacy (end of quiet cul-de-sac) and the convenience of being walkable to BART (it will be a bit strenuous walking back up the hill at the end of the day). The home has great views from the living area with a hint of Mt Diablo and is priced at $1,375,000.
As always click on the address link for photos and further details, including the listing agent and listing brokerage. If you are committed to an agent, get hold of 'em and go check these out quickly. At least 2 of the homes I took a look at were sold by Friday and several others are looking at offers in the next few days. If you are not committed to an agent I would love to assist you in finding the perfect home for you. Just click here to get my contact info.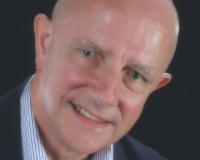 Author:
Steve Curtis
Phone:
925-408-0037
Dated:
March 2nd 2017
Views:
452
About Steve: With Steve on your team you will have well over 30 years of residential sales experience at your ser...