Mar 28 2017 26743 1 The Average Sales Price In The Central County
The average sales price in the Central County (basically those communities along the 680 and 24 corridors) is $1,019,391 as of today. Some will check and scream, "wait a minute, isn't the average list price a whole lot more than that?" Yes, it is. In fact the average list price in the Central County for a detached home is over $1,613,000. The thing is the average list price of the homes that sold is $600,000 less at $1,013,000. That means simply ... a lot of expensive homes aren't selling very quickly or very often.
So, what can you get for $1,000,000? Well, in some of our communities the answer is "NOTHING" ... places like Alamo ($1,200,000),Diablo ($2,350,000) and Blackhawk ($1,078,238) have had a few under a million recently, but they are few, far between and scary to consider. We'll get to those in a bit.
That still leaves a wide variety of possibilities ... for instance:
In Clayton, for $998,000 list price you get a horse property at 831 Coachman Place with over 2500 sf and 4 bedrooms, 2.5 baths, on a 41,000 sf lot with views of Mt Diablo, an expansive garden featured in the Clayton Garden Tour and access to the 6 acre horse park and arena.
In Concord for $995,000 list you will get a BRAND NEW home with over 2600 sf, with 4 bedrooms, 2.5 baths on a 10,000 sf LEVEL lot with room for an RV. This is the classic suburban life-style with all the features of new construction. This home is at 4924 Laurel and is available by appointment only.
Down in Danville you still get a good sized 4 bedroom home. This one is in the Crow Canyon Country Club at 524 Rolling Hills Lane, priced at $999,000. Built in 1977 this 2137 sf home has been extensively updated and remodeled with a granite slab kitchen, french doors, crown molding.
Over in Lafayette, located at 3245 De Young Lane (a quiet private lane within walking distance to both Springhill Elementary School and Acalanes High School) this home has 3 bedrooms, 3 baths and over 2000 sf + 2 double garages. It's a single story home on an almost 12,000 sf lot with a creekside setting. This home is new to the market and is priced at $1,050,000. It will not last long.
Out in Martinez, in the heart of Alhambra Valley, is a 3 bedroom, 3 bath, 2 story home with a 6 car garage, built in 1990 701 Rancho La Boca includes ALMOST 8 ACRES and yet you are within 10 to 15 minutes of the freeway. Panoramic views out in the country... priced at $999,000. Offers are due now.
The only home in Moraga priced close to a million is 1009 Larch Ave at $978,000. This is a 3 bedroom, 2 bath with 1418 sf, built in 1959 and recently remodeled with quartz counters in the kitchen. Offers are due now.
In Orinda, new to the market is 2 Birch Ct, up above the downtown in Oak Springs. The home has 1760 sf and is a 3 bedroom, 1.5 bath home built in 1972 and priced at $920,000 with RV parking. This will not last.
On to Pleasant Hill and a wonderful home in Grayson Woods at 426 Iron Hill St, listed at $975,000 a few days ago.
This home sparkles, backs to open space and has 4 bedrooms (including the loft), 2.5 baths and almost 2500 sf. Every direction you turn there is light pouring in. The backyard is compact but is delightful.
Down the 680 to San Ramon, at 3352 El Suyo is a 4 bedroom, 2.5 bath, 2200 sf home built in 1976 and priced at $999,978. The home is a classic floor plan of the 70's and 80's with the kitchen overlooking the step-down family room that opens to the backyard. This home has a remodeled master bathroom, but could use some TLC and updating to make it shine.
Last, but not least is the home in Walnut Creek coming in at $1,029,000.
The two story home, located at 1476 Cortez Ct. has 4 bedrooms, 2.5 baths and over 2700 sf. The yard is compact, but very lush and private backing to dedicated open space. A unique feature of the home is the bright and sunny greenhouse garden room off the dining room. The other unique element is the huge master bedroom suite with a separate sitting area... this home does have an HOA with a pool and some common area.
All in all a million dollars provides something unique in every community and it's important to note that this holds true for many of the other price points, both up and down. Take some time to examine your priorities for that perfect home for you and work with your agent to provide him or her with that clear image. And don't be afraid to step out of your immediate comfort zone to find what you want. It's out there.
And obviously, if you aren't committed to an agent I'd love to interview for the job. Make it an AWESOME week.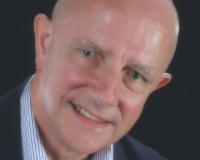 Author:
Steve Curtis
Phone:
925-408-0037
Dated:
March 29th 2017
Views:
371
About Steve: With Steve on your team you will have well over 30 years of residential sales experience at your ser...