May 2 2017 26743 1 Homes On Tour Worth Talking About
Today was a trip... there were some super properties on tour today. If you are into traditional with a contemporary twist, we got it. If you want an "Oh WOW" modern, we got that. If you prefer a bit more tranquil, but NO projects we got that also. Today was just plain fun no two ways about it. Read on, then if you are active in the pursuit of buying your dream home, then call your agent you are committed to, or call me or call the listing agent noted on the property info page. BUT CALL one of us. Most of these homes will be gone VERY quickly.
let's start with Walnut Creek. Saw two terrific homes in Northgate (great schools feeding into Northgate High School).
The first home we checked out is at: 2257 Banbury Pl off Wimbledon. This is a very comfortable, traditional single story with gleaming hardwood floors in the major traffic areas, the large family room and the kitchen. This home is immaculate and move-in ready ... and the backyard will delight anyone who likes to entertain outside. Priced at $1,198,000 with 5 bedrooms and over 2600 sf this is not likely to last long in this market. Offers will be reviewed on the 10th.
The second home we checked out is just around the corner at 637 Wimbledon. This home is also a Plambeck built home, but a bit smaller with 2418 sf and 4 bedrooms. The floor plan is much different and focuses much more on the backyard with the pool. The house has floor to ceiling glass on most of the main walls facing the rear yard providing a sense of being off on vacation. The floor plan itself and the detail work are reasonable typical of the mid-70's but with the glass the sense of the space is very current even though you still have the separate living room, separate dining room and the separate family room. This home is priced at $1,150,000.
Simply because of a lack of time I had to skip seeing the home at 735 Buckingham Ct, with 4 bedrooms, 2521 sf, also a single story, priced at $1,198,000. From the photos this home presents a formal elegance with a hint of tropics. Check it out.
At the other side of Walnut Creek up near lunardi's is a delightfully updated and remodeled 1500 + sf single story at 2 James Ct off Melillo Ct. This home has been beautifully opened up and updated with wonderful finishes you would expect in a much more expensive home. Priced at $850,000 this may be a bit more than the neighbors but you will love it.
Over in Lafayette we stopped by a rare NEW home in Happy Valley. Located at 22 Toledo Ct, this home boasts over 6000 sf on just under an acre. The attention to detail is excellent and utilizes the latest in quality finishes throughout the home. The main portion of the yard
is fully landscaped including a gorgeous infinity pool and spa overlooking an unfinished portion of the lot that screams that it wants a mini-vineyard. Priced at $6,595,000 this home is not for the faint of heart, but certainly will provide a lot of eye candy.
On to Orinda at 77 Estates Drive, this home is an exquisite contemporary remodel with literally nothing I would change. The home is the ultimate in an indoor-outdoor experience with disappearing glass walls, open glass shelves suspended on wires becoming a work of art without the need for ornamentation.
Exciting and yet calm. Dramatic and understated. There is plenty of space, but a 4 year old's hand prints will bring everyone back to earth. The spaces are terrific for a large party, but work well for the family having dinner or catching a movie on Netflix. Oh, and if you want views, virtually every window frames a different part of the expansive views available. Priced at: $2,595,000 this is going to be a wonderful, uplifting home for some lucky buyer ... and probably quickly. I don't think this will last long on the market.
Over at 2 Monroe Ct off Rheem Blvd is another contemporary remodel and expansion. The builder blew it out, adding 1400 sf, opening the living space up to create a wonderful Great Room that includes living, dining, kitchen areas with the kitchen as the focal point. There is a major trend in the CITY for "loft" style condos and apartments. For someone looking for that kind of space, only NOT in the City, this is it. It's got a great indoor-outdoor feel, tons of privacy, nice separation of the public spaces from the bedroom wings and makes great use of natural light. And much like a lot of the loft spaces in SF this home is very understated on the outside as it maintains much of its 50's ranch style feel only now with a decidedly contemporary bent. This home is priced at $1,595,000 making it very competitive with those SF lofts and high-rise condos, but even with the much more modest Orinda ranchers.
Back in Walnut Creek we checked out 20 Sequoia and 24 Sequoia Lane both are perched at the end of a long, steep uphill private drive. They have very similar floor plans, though #24 is a bit larger with 2822 sf and has been extensively remodeled. It will also appeal to very different people. #20 with 2697 sf is light and bright and mostly white with a more contemporary roof and ceiling line in the main living area. #24 makes use of a lot of well blended colors and has a more traditional feel to the spaces. Both homes take advantage of their panoramic views from their hilltop location. #20 is priced at $1,098,000 while #24 is priced at $1,349,000
Our final stop was at 1400 Murwood Dr in Walnut Knolls. This home is well priced at $979,000 for a 3 bedroom, 2 bath with 1826 sf. The home is on a 16,500 sf lot which combined with a very friendly neighborhood, including a community pool. It's a nice walk to downtown Walnut Creek as well as the Iron Horse Trail system. This is a a winner, but unfortunately offers are literally due now.
Many of these homes will be gone quickly and probably with multiple offers, so if you are ready to move forward and are committed to a Realtor, then call them now. Not committed to anyone, then contact me or the listing agent (click through for agent details)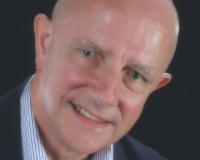 Author:
Steve Curtis
Phone:
925-408-0037
Dated:
May 2nd 2017
Views:
478
About Steve: With Steve on your team you will have well over 30 years of residential sales experience at your ser...