May 25 2017 26743 1 Homes On Tour Worth Talking About
This week's tour had a number of highlights, including some incredible views (and the price tag to go with it), some with wonderful secluded locations, and some that by today's standards are inexpensive.
There also seems to be a mindset change and I am not sure where this comes from, but many of these homes have review dates set after the homes have been on the market for less than a week, which makes it hard for someone looking for a home to be out of town for even a day and that is a bummer.
So the home with the best view that I saw on tour is 3471 Sky Lane. This home sits on a knoll off Brown Ave that includes over 7 acres and 300 degree views from the Lafayette Reservoir on the West, South down the San Ramon Valley and East to Mt Diablo, Walnut Creek and points north. The focus of the yard is on Mt Diablo with the infinity pool pointing the way. With 6 bedrooms, 6400 sf and a resort like feel to the layout, the price tag of $3,750,000 is probably not out of line.
If you'd rather have a wooded, secluded retreat then 699 Old Jonas Hill Rd is one to actively consider. This 60's contemporary embraces the beautifully landscaped, wooded lot with huge window walls bringing the outside in.
Tastefully updated with both formal and informal spaces opening to the wonderful outdoor entertainment pool area. Priced at $1,895,000 this home is in line with many Lafayette buyers expectations. This home feels both elegant and comfortable.
There were several homes on tour that were notable because they seemed well priced for their respective markets... there are a lot of families who REALLY want to be located in some of our upscale and pricey communities, but find themselves being priced out of them rapidly. These homes offer the possibility of making their dream a reality.
First, in Orinda # 11 Cresta Blanca priced at $1,025,000 with 3 bedrooms, 2 baths and over 1900 sf. This home is walkable to BART and Orinda Village and is really cute (but offers are due today). The home next door at 6 Cresta Blanca just came on the market this morning, but apparently offers are due tomorrow ... priced at $920,000 for 1800 sf
Over in lafayette there were two homes under $900k open on tour. The first one I saw is located at 9 Arbor Way off Hidden Vallay. This home has literally been 100% updated and is beautifully done with a nice private and level yard. Priced at $899,950 this price reflects the location directly next to the freeway off-ramp (mostly hidden by mature trees). This home will be perfect for the right buyer. The second home in Lafayette on tour under $900k is over at 1305 El Curtola on the border with Walnut Creek. While less money and significantly more quiet this home will take some work to shine.
In Walnut Creek there were 4 homes priced at $900,000 or less on tour Tuesday.
The first is at 2441 Warren off Dewing ... a super convenient location for commuting by freeway, yet down a quiet street in an older neighborhood. This home has been very tastefully updated and looks terrific with some beautiful views out to the south. This home just had a $200,000 price reduction to $799,000, which reflects the extremely steep backyard dropping down to the creek below.
The second home I saw is priced at $855,000 and is located at 2019 Magnolia Way over in Parkmead. This 3 bedroom 1 bath has been wonderfully updated with a bright open kitchen-dining-living that opens to a manicured yard that is perfect for those weekend BBQ's. The added plus of being within walking distance down the hill to highly rated Parkmead Elementary School.
Over at 133 Hilltop Crescent, is a vintage 1950's cottage with a light, bright family room addition with tall ceilings and lots of glass. The living room and kitchen-breakfast room have wonderful valley and Mt Diablo views priced at $879,000. This home is centrally located above downtown Walnut Creek with good add-on potential.
And finally 359 Fenway out in Northgate this home has over 2000 sf and sits on a level, 10,000 sf lot. The home has 3 bedrooms, 2 baths and a price tag of an even $900,000. It's on a quiet side street off Walnut Ave and is within walking distance of 2 swim clubs and Heather Farms Park (with pool, tennis, skate-board park, Canal Trail as well as baseball and soccer fields... plus the various festivals in spring and fall.
There are a couple others in Walnut Creek that deserve a mention: 2117 Dunblane Ct at $1,100,000 is in pristine, though mostly original condition and 179 Arbolado Dr priced at $949,000 for a 3 bedroom, 2.5 bath 1800 sf home with a pool. Both in Northgate, both walking distance to Walnut Acres Elementary and Foothill Middle Schools.
If you are committed to an agent by all means contact them, go see these homes and get in the game. Not committed to an agent then click through the property links and contact us or the listing agent. But don't miss out on these great values.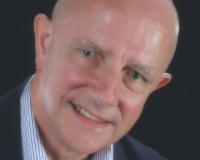 Author:
Steve Curtis
Phone:
925-408-0037
Dated:
May 25th 2017
Views:
254
About Steve: With Steve on your team you will have well over 30 years of residential sales experience at your ser...