Nov 15 2016 26743 1 Homes On Tour Worth Talking About
Saw some absolutely stunning homes on tour Tuesday ... and some major fixers.
As we get settled in our beautiful new office in downtown Walnut Creek I found that I had a bit more time for Broker's Tour today ... managed to get out to see three homes in Lafayette and seven more in Walnut Creek.
The first home is a stunning remodel in Lafayette at 901 Dewing Ave. Located an easy walk to downtown and the Lafayette BART, this 3600 sf two story contemporary home has beautiful street frontage, but features easy access from a private land off Brook. The property is almost 30,000 sf. The home itself uses the trendy grays and whites in all the finishes, including walls, ceilings, floors, cabinets, stone and tiles.
The backyard is great for entertaining with a beautiful new and inviting patio. Though I didn't go check an upper terrace appears to be plenty big enough for a play or game area. This all comes in at a very handsome price of $2,895,000.
The second home I visited was one of the Taylor Morrison townhouses at 8 Shreve Lane, located on the site of the old Hungry Hunter Restaurant. With just under 2,000 sf this home sports 4 bedrooms, 3.5 baths on 3 levels. The ground floor has the Entry, garage and a bedroom and bath. The middle level includes the entire living space with a very nice Great Room setup and a half bath. The top floor includes 3 bedrooms and 2 baths, including the Master Suite. There is a small patio off the Great Room. The finishes are quite nice and the location from a commute standpoint is terrific. I really like the look and feel of the center court around which all the homes are located. It has a very European village feel to it that could promote some nice neighborhood gatherings. Just reduced to $999,999 (I would give them an extra $1.00 just to make the math easier) the price per square foot is well under the current averages for both active and pending listings in Lafayette.
The next home was one of several fixers that came out today. 1370 Sunset Loop is, to put it mildly, a mess. Priced at $699,000 it is apparently getting a ton of attention ... perhaps as many as 7 offers already. It seems to be occupied by several young musicians with pets ... I wouldn't touch anything. If you are game for a lot of work this is the place for you.
After that we headed for Walnut Creek to 49 Grandview Pl off Panoramic. Priced at $835,000, this is also a fixer, but this one has good bones and a marvelous 15,000 sf lot ... both the home and the lot have great potential. The home was built in 1947 and the original owner is now selling. This could be a very charming home and with some updates would be a wonderful place to call home... I can see little kids and dogs romping through the grass on the lower terrace with mom, dad, and friends just chilling on the patio.
The fourth home I checked out was over in Lakewood at 454 Muller Rd. Situated on a huge lot (16,756 sf) with a pool, the home was built in the early 50's and appears to have been remodeled in the early 80's Mexican tile pavers and dark cabinetry abound. There is a nice covered patio on the quiet side of the back yard and large windows open out from the family room to the pool area. Priced at $1,289,000 this feels like the price it should be after it was remodeled and updated, but then the home on Sunset Loop has 7 offers so who knows.
On the north side of Ygnacio Valley Rd I stopped at 1438 Homestead Ave. Don't be fooled by the street name. This side of Homestead is a quiet, with little traffic. This home was built in 1982 by Ponderosa Homes, a builder known for their quality and expansive and often innovative spaces. On a cloudy day this home was light and bright. Priced at $1,395,000 it has over 2,900 sf and a whopping 24,975 sf lot. The yard, especially around the pool feels like you should be on vacation.
The kitchen and baths are serviceable but do need to be updated. The reality is that the person or family who buys this home won't care. Once they walk in the front door and sees the covered deck and the back yard and pool they won't care what the rest of the house looks like... it will be just fine.
Next stop was out toward the Pleasant Hill BART station (which is in unincorporated Walnut Creek). 47 Kingston Pl is located at the end of a hidden cul-de-sac of detached homes built around 1960. This home feels like you are way out in the country (which it was when it was first built) but you can easily walk to BART. Originally built with a family-dining combination the current owners have set it up with a very spacious dining room. With a nicely updated granite and stainless kitchen this home is perfect to entertain family and friends... especially in the summer because the level yard is an immense 19,000 sf, leaving plenty of room to expand the 1,529 sf home if you need more interior space. With 4 bedrooms this home, priced at $910,000 is several hundred thousand dollars less than the average 4 bedroom in Walnut Creek.
Heading over to Carriage Square off Treat Blvd I stopped at 1784 Orleans Ct.
Priced at $700,000 this was the Walnut Creek bargain of the day. Essentially everything is the original 1963 home. This development was one of the first to have the step down living room and family room. They accomplished this by building these two rooms on concrete slab while the rest of the home was on a raised foundation. That also means that most of the home has the original hardwood floors, but these rooms do not. This home has 4 bedrooms, 2 baths, and almost 1900 sf ... a reasonable $371 / sf ... very good by today's standard. The home does feed into Bancroft Elementary (as always this should be verified). The yard accommodates a good sized pool with room left for entertaining.
Over on the west side of 680 on 1st Avenue are two newly built homes on a private lane. Both 1745 and 1747 1st Ave were open. 1747 has 2761 sf and is priced at $1,599,000. 1745 has 2431 sf and is priced at $1,459,000. They are reasonably well finished and both have a great feature of a covered lanai with a fireplace ... a fun touch. 1745 flows reasonably well but 1747 felt awkward with unusual room sizes and locations. If you want a brand new home and the sense of being away from it all either of these might work.
Last, but certainly not least, was my visit to the top of the world at least in Walnut Creek. 166 Hilltop Crescent sits on an almost 2 acre knoll at the end of a long driveway with a huge circular drive at the top. With views from the Benicia Bridge to San Ramon and everything in between including Mt Diablo this is definitely one of the best view properties in the Bay Area. And relative to some of the other view homes this is very well priced at $1,799,000, especially for a 3000 sf, single story home and a place for animals, rope swings off towering oaks, fruit trees, gardens galore and more.
To see any of these properties, just call your agent. Don't have an agent, call/text me at: 925-408-0037
Have an AWESOME WEEK.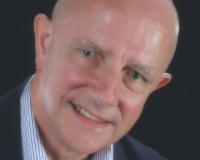 Author:
Steve Curtis
Phone:
925-408-0037
Dated:
November 15th 2016
Views:
737
About Steve: With Steve on your team you will have well over 30 years of residential sales experience at your ser...