Nov 29 2016 26743 1 Homes On Tour Worth Talking About
The tour was light today, but there was one property that stood out because it was impeccable.
654 Candleberry is in the Woodlands off Oak Grove and walking distance to the NEW Orchards Shopping Center and only a few steps further to the remodeled Encina Grande Shopping Center with the newly built Whole Foods. This home has been opened up to create the look and feel of a Great Room with the kitchen as the hub. The BIG difference is that there is still some separation so the "kids" whether young or grown up can have their rowdy space while the more civilized can enjoy a conversation.
The pool in the backyard is inviting though a bit cold when it's 55 outside... and is well located in the yard so there is still room to be outside without being in all the pool action. With a short walk you are at Valle Verde Elementary and at $950,000 this would be the pick of the week even if there were a dozen other homes in contention.

We also looked at the new townhouse styled condos on Tice Valley by Branagh Construction at 179 Westborough Lane just a few doors from the corner of Olympic and Tice Valley. This is a cluster of 14 homes with around 1560 sf, they are priced between $885k and $965k with 3 bedrooms and 2.5 baths. The floor plans are light and bright with Branagh's usual attention to quality detailing and finishes. Though the yards are reasonable in size most of the homes are best for those who entertain inside because many of the yards will get a considerable amount of noise from the Tice Valley traffic.
I am going to depart from my normal process this week. Periodically I am going to go back and look at homes that caught my attention earlier in the year that have come back on the market.
This week's pick is 4021 Natasha in Lafayette. This home is literally one of the MOST UNIQUE homes in the county. With some of the most amazing heavy post and beam detailing you will find anywhere the current living space feels like a glorious mountain chalet. Now priced at $2,495,000, this is a $1,200,000 REDUCTION.
But there is a catch.... the home was built for a car buff ... fanatic actually. Well over half of the building's interior is garage and garage shop (with not a spec of dust anywhere). The original Architect has drawn up a design to convert much this garage space into a 4,000 + sf home, presumably in keeping with the original detailing. If this is your price range and you have been thinking of building from scratch, then let's check this out because the time and the hassle of working with the City of Lafayette can drive one to drink. Let me put my Architect's hat on and walk you through this marvelous home as it could be. (And there is always the option, for those of you car buffs to leave all or a portion of the garages intact.)
If any of these properties intrigue you and you want to take a personal look, then call your agent ... if you don't have an agent call me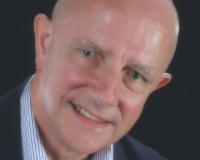 Author:
Steve Curtis
Phone:
925-408-0037
Dated:
November 29th 2016
Views:
596
About Steve: With Steve on your team you will have well over 30 years of residential sales experience at your ser...