Ready To Buy A Yacht Look At Five With Fabulous Interiors
Ready to Buy a Yacht? Look at Five with Fabulous Interiors!
Posted on by Windermere Premier
If you can afford a yacht, we suppose any time is a good time to buy! But for cognoscenti autumn is prime buying season. Why? Yacht dealers often have great deals on in the fall; and with showroom traffic winding down, there's more of a willingness to negotiate on prices. Selling or trading a boat now also allows owners to avoid the costs of winter storage and winterizing engines and onboard water systems. It's also a good time to buy a UK yacht since the value of the pound is down post Brexit vote. So with that in mind, we checked in with the team at YachtWorld, which maintains the largest database of brokerage boats for sale (more than 110,000 listings) from over 2,900 yacht brokers and 70 manufacturers worldwide. Here we look at five boats on the market now with particularly snazzy interiors.
The Arcadia




Length: 115′
Number of Rooms: 8 guest beds, 6 crew beds
Amenities: Ultra-modern interiors, triple-deck yacht with push-out balconies, flat screen TVs; plush lounge with solar-panel shading on the bridge and upper deck and stylish staterooms.
Price: $6,618,620
Website
CRN Atlante


Length: 179′ 8″
Number of Rooms: owner's suite, 4 VIP cabins (total of 12 guests in addition to 13 crew members)
Amenities: "Beach" club, elevator, saloon, private owner's suite, sundeck, glass-rimmed hot tub, gym, spa, main deck entertainment space with a flip-down screen that lets it become a theater or party space and a tatami-style dining area on the foredeck.
Price: Contact CRN. (+39) 071-5011.111; info@crn-yacht.com
Pendennis Hemisphere


Length: 145′
Number of Rooms: 2 VIP staterooms, 3 guest staterooms
Amenities: The world's largest private sailing mega-cat has a 54-foot wide sundeck space, a trampoline hung between the hulls, and a split-level saloon with panoramic views, Media lounge with facing settees and a pop-up television
Price: Contact Pendennis. +44 (0)1326 211344, info@pendennis.com
MondoMarine SM45



Length: 147′
Number of Rooms: 6 cabins accommodating 12 guests, plus 8 crew to manage the vessel
Amenities: Two-sails, three decks, on-deck jacuzzi, trampoline and a covered open-air lounge with crystal chandelier.
Price: $28,047,500
Website
Vicem 46M




Length: 46 meters
Number of Rooms: 1 owner's suite, 2 guestrooms, 1 room for crew
Amenities: Sky cabin, upper deck jacuzzi, dramatic interiors, VIP owner's suite
Price: $25,240,500
Website
HauteLiving | Oct 2016
Catherine Sabino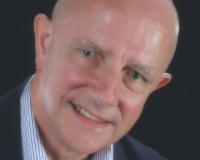 Author:
Steve Curtis
Phone:
925-408-0037
Dated:
January 8th 2017
Views:
43
About Steve: With Steve on your team you will have well over 30 years of residential sales experience at your ser...