The Home Buying Process
TheHome Buying Process
Whatever your reasons for buying, findingthe right home in the perfect neighborhood, and at a cost that is within yourbudget, is no small task. That's why savvy buyers like you choose to work witha full-service, licensed real estate professional, like myself, to guide themthrough the process. I have detailed information about properties for sale byevery company, and can make appointments to see any home that you're interestedin.
My goals:
Help you find the home that best meetsyour needs in the most efficient timeframe
Provide current market data to assist youin making informed decisions
Help you understand all the terms,processes, and documents involved in a real estate transaction
Represent your needs through skillednegotiations and effective communication
Provide you with a peace-of-mind that alldetails are being handled in a professional and efficient mannerSecureFinancing
To make the financing process as painlessas possible, I will introduce you to Windermere Bay Area Properties' preferredfinancing consultant. This professional will work with you and I to make surethe financial aspect of your home purchase is stress free.
FindYour Home
So you've met with your trusted advisorsand have secured a loan pre-approval letter, and now you're ready to begin yoursearch. But how or where do you start? There are a lot of homes out there, anddriving in without a guide can become overwhelming and confusing. I will helpyou more accurately pinpoint homes that fit your criteria. The right home willmeet all your important needs, and as many of your additional wants aspossible. You'll learn as you look at homes, your priorities will probablyadjust along the way.
Makean Offer
Once you've found the right home, thenext step is deciding on a price. It's important to remember that a home is aninvestment. I will give you information on other similar properties in theneighborhood to help you ensure you make an informed decision when it comes toprice.
PerformDue Diligence
Knowing what work has and has not beendone to a home is important information to have in the buying process. Whileupdates can increase your home value, damages can take money out of yourpocket. Your main concern is the possibility of structural damage, which cancome from water, shifting ground or poor construction. Very often a problemappears to be big, but can be fixed with very little effort and not a hugebudget.
Close
Once you've determined a price pointyou're comfortable with, you're in the "home" stretch! But, in orderto ensure that you don't put the property purchase at risk, you have a coupleresponsibilities that you'll need to keep in mind:
Staying in control of your credit andfinances - Do not make any large purchases during this time. It's important tokeep your financials steady throughout the buying process. Talk to yourfinancial consultant for guidance.
Keeping in touch with your real estateagent and your financial consultant. Also, don't be afraid to ask questions.Your team is there to help you!
ProtectYour Investment
The home-buying process is complete,which means it's time for your maintenance plan. It's now your responsibility,and in your best financial interest, to protect your investment for years tocome. Performing routine maintenance on your home's systems is always moreaffordable than having to fix big problems later. Be sure to watch for signs ofleaks, damage and wear.
And remember, just because the sale iscomplete, your relationship with your real estate agent doesn't need to end!After you buy, your agent can still help you - providing information on thereal estate market, finding contractors and repair services, and even trackingyour home's current value.
Congratulations, and welcome home!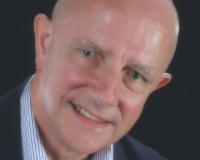 Author:
Steve Curtis
Phone:
925-408-0037
Dated:
January 8th 2017
Views:
48
About Steve: With Steve on your team you will have well over 30 years of residential sales experience at your ser...